Post-concussion our number one aim is to help you return to sport, play, education, and work as quickly and as safely as possible! We offer an up to date, evidence-based, holistic approach to concussion care.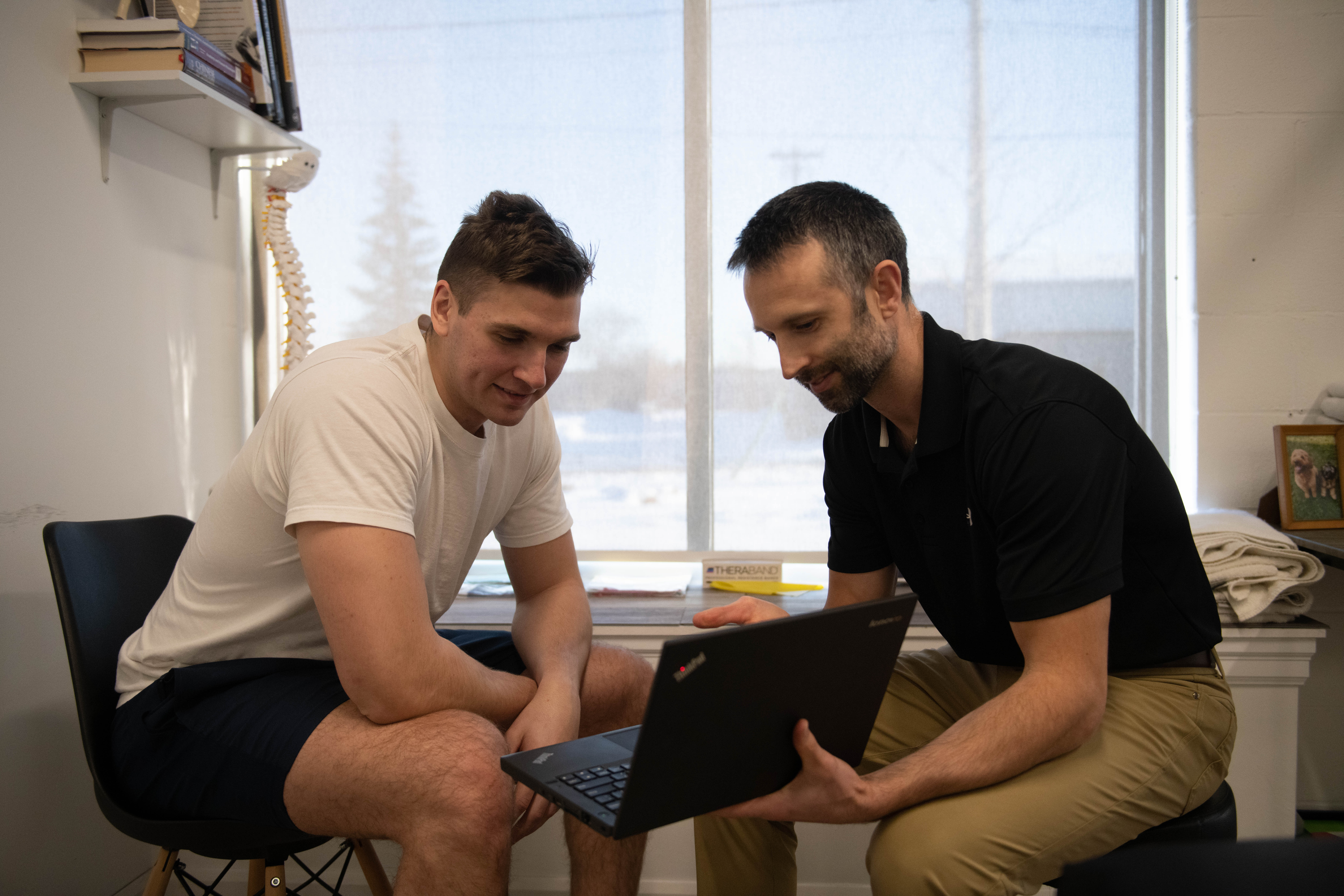 Education
Advice, education and reassurance is the imperative first step to concussion recovery. From advice that it is okay to push through some symptoms to educating you about the temporary effects of a concussion on our body, understanding concussion has shown to improve patient concussion recovery times.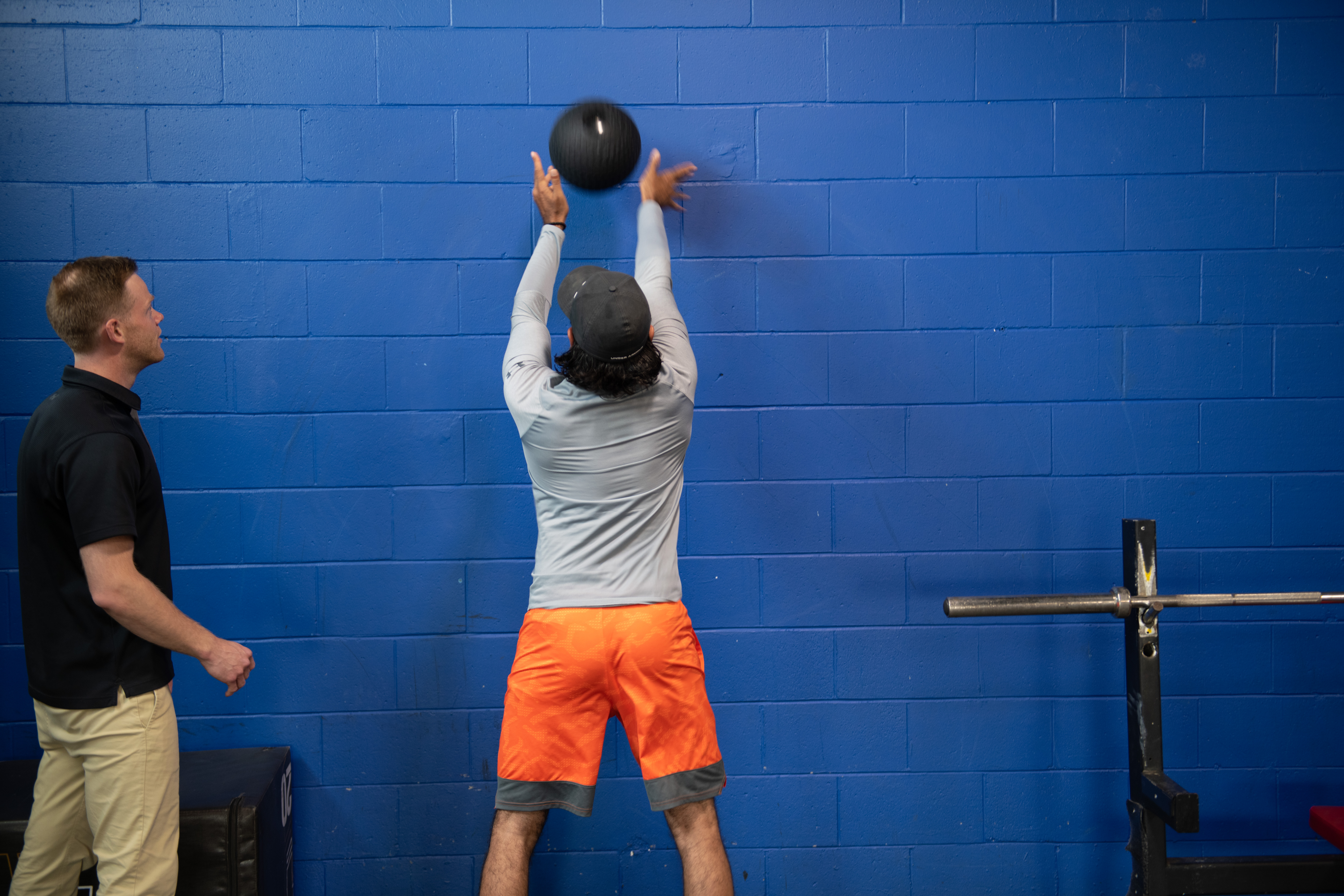 Exercise Therapy
Sub-symptom exercise is an imperative piece of concussion rehab. We will guide you through a closely monitored exercise program to get you back to activity.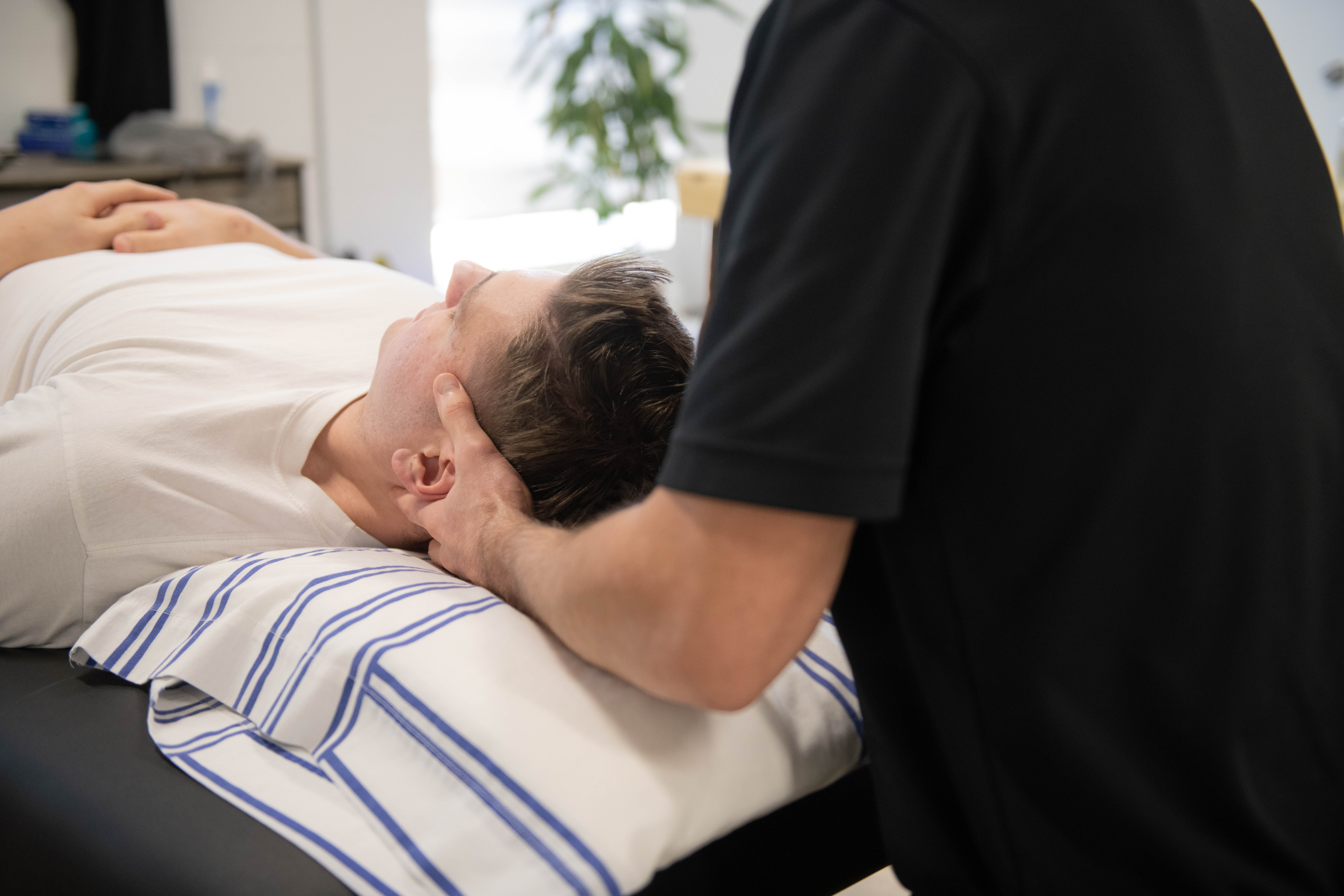 Neck Manual Therapy
Whiplash, an acceleration injury to the neck, occurs with nearly all concussions. Symptoms that come from the neck and concussion symptoms often overlap. We will assess and target the tissues of issue. Hands on manual therapy will help to reduce symptoms that come along with concussion and whiplash.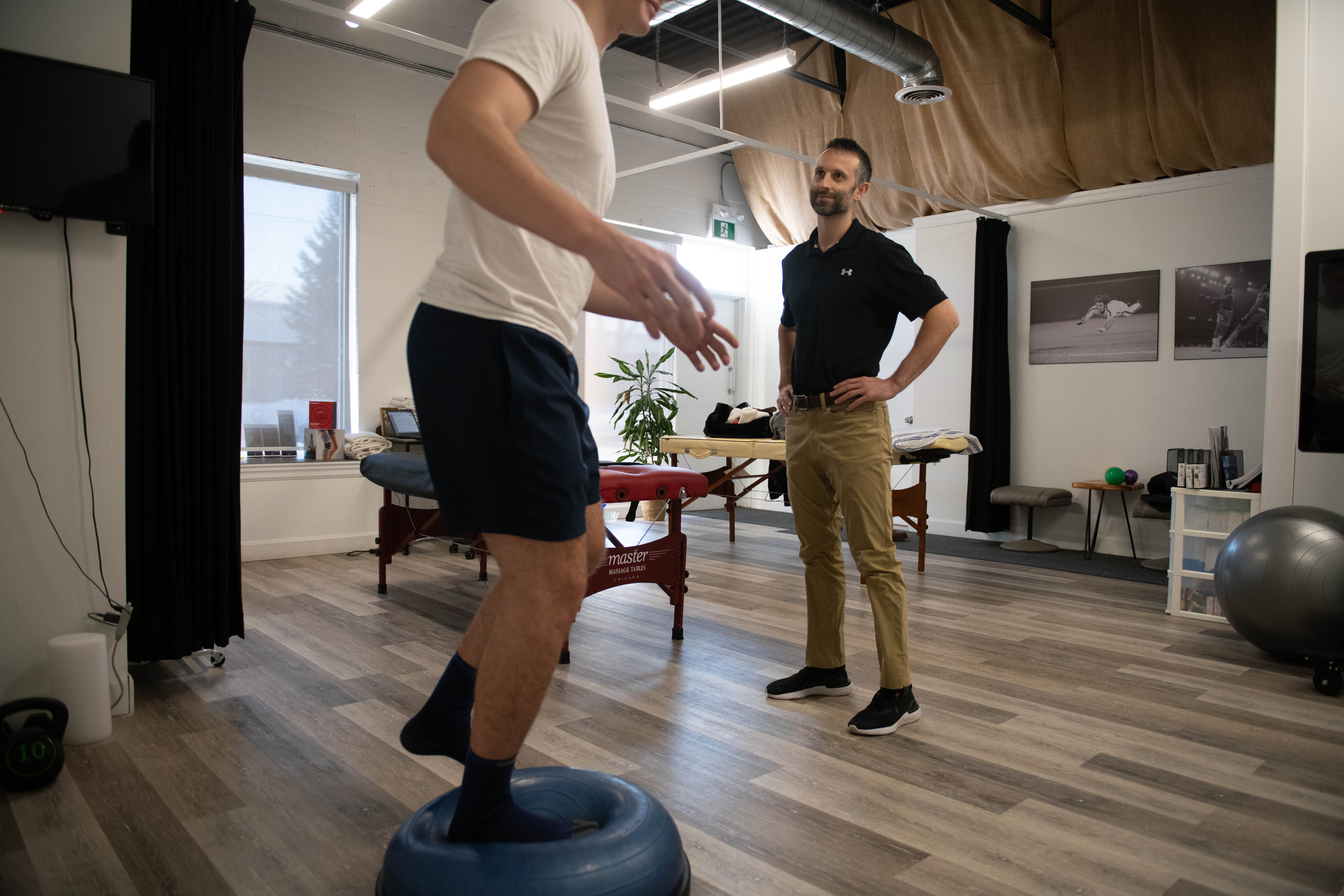 Vestibular and Balance Therapy
Concussion can affect your visual system, vestibular system, and proprioceptive systems, all of which will influence your balance. We will determine the systems effected and provide targeted advice, exercise, and management.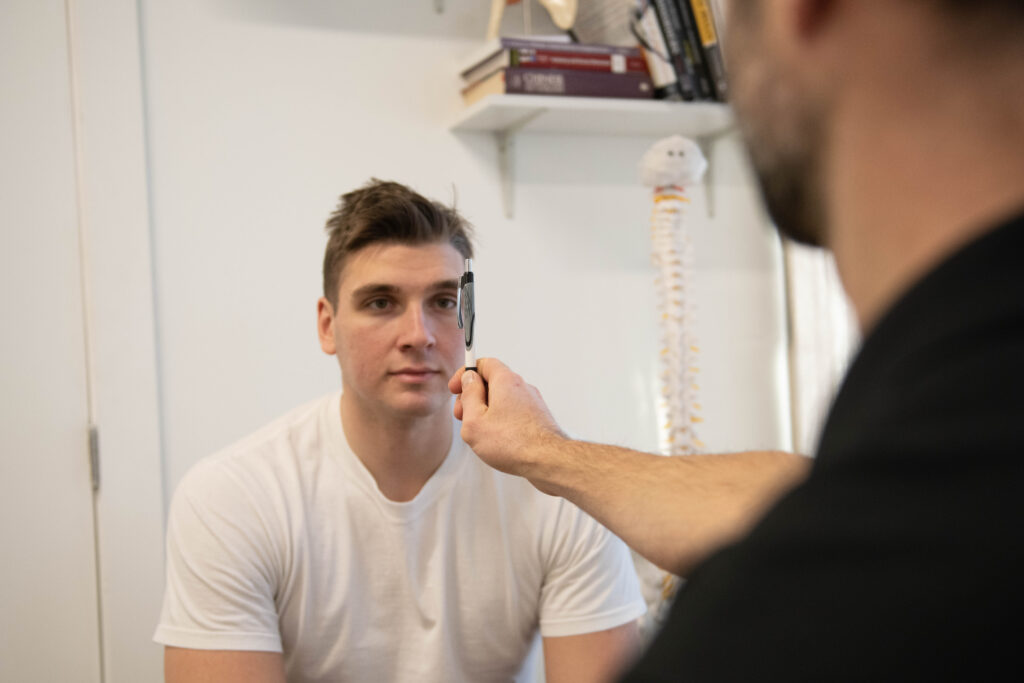 Visual Therapy
The prevalence of vision problems post-concussion may be as high as 70%. We are lucky enough at MPT to have direct access to a neuro optometrist and visual therapist in our facility – Fretz Neurovision. If we feel you have visual deficits upon assessment, we will refer you to their services for more holistic concussion care.
Baseline Testing
We provide a series of physical and cognitive baseline tests that gives us an overview of how your healthy brain is functioning. These tests give us objective measurements that help guide your return to sport, play, education, and work.
Read More Articles About Concussion
Got a question? Ready to book an appointment? We would love to hear from you!